Customer experience tools for real-world businesses
Gathering customer behavioural data is easy in the digital domain. But if you're a physical business, there's a data gap.
Understand and optimise each individual customer journey
Engagement
Optimise customer communication by sending the right content to the right customer in the right location at the right time.
Visit frequency and recency
Understanding how frequently shoppers visit, and how long it is since their last visit can give your CRM the data it needs in the competition with online shopping.
Customer Satisfaction
Get granular customer feedback by targeting in-the-moment micro surveys to app users while they're still on premises.
Attribution
Measuring individual shopper visits makes attribution truly omnichannel.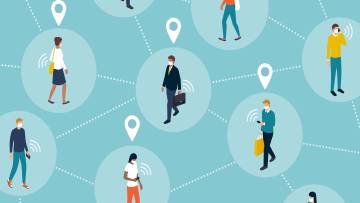 Location Data: the Where, the Who, the What and the Why!
To find out how location data is actually being used in the real world by businesses across the globe, we asked Crowd Connected's CEO, James Cobb to tell us more.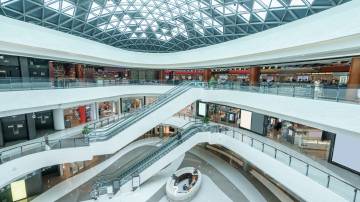 The cost of confusion: Poor indoor navigation is costing bricks and mortar businesses tens of billions of dollars
In this blog, we examine how poor indoor wayfinding and navigation is costing the global economy staggering amounts across multiple sectors.
The Secrets of Push Messaging Success
Are you getting the most out of the targeted messages you send? How leading events are using location-based push messaging – best practice, real-world examples of successful campaigns and the pitfalls of getting it wrong.
Why choose Crowd Connected?
Push notifications built-in
Out-of-the-box push notifications with sophisticated behavioural targeting.
APIs and exports
Easy integration with leading customer experience platforms like Pushwoosh, Airship, Salesforce, OneSignal and AWS.
Customer level analytics
Understand how often customers visit, how long they spend, and where they go.
Low TCO
Uses your existing mobile app, and low cost beacons for indoor positioning.
Thank You
Thank you for submitting your details. You're signed up to our newsletter!
Sorry
There was a problem submitting this form. Please check your entries, ensure you're online, and try again.
Get updates and insights from Crowd Connected